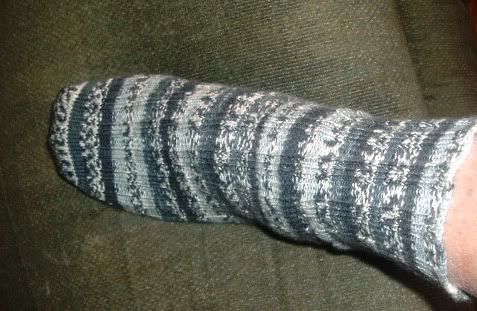 I feel horrible. I started this pair of socks absolutely forever ago when this awesome sockknitter posted "his" pattern on his
website
. Colins socks are absolutely gorgeous and he has become my sock guru... oh to get mine to be as attractive as his... I am so envious. After starting these, he started a
yahoo group
KAL and I quietly lurked trying to gain as much info from him as I could. Many have finished their socks and learned how to get a true fitting sock without using a pattern.
Now, I have to say I was able to use his pattern pretty closely as our feet are about the same size. My only problem is a wee little bit of tightness in the arch, which I can adjust next time by starting the gussett just a bit sooner. The toes are gorgeous (I do have a bit of the "ear" problem, which I learned what was wrong thanks to the KAL) and the heel is a breeze.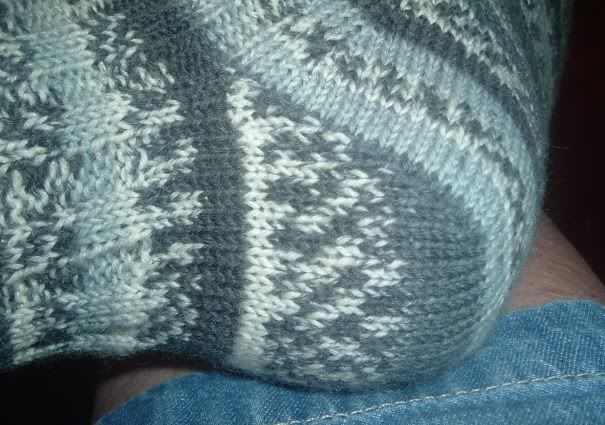 All I can say is~Thank You Colin!
These were done on size O needles, my standard one at a time on 2 needles. The Yarn is from
Elann
Sock It To Me! Collection in Harlequin. I loved the yarn, loved the pattern and will probably make my socks like this for a long time to come. Gauge is 9.5 spi and 13 rpi. Wish I were a faster knitter...